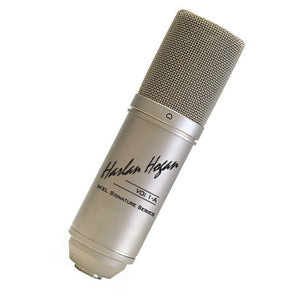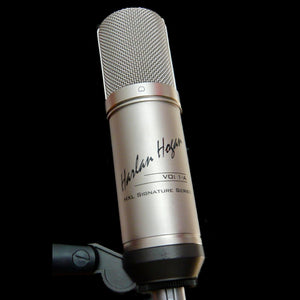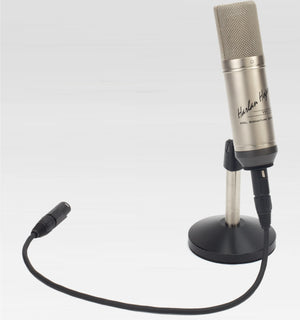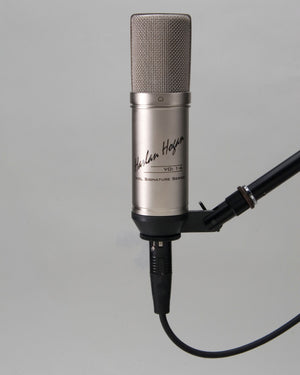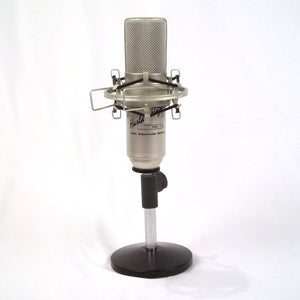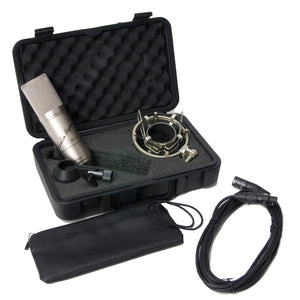 "What's the best microphone for voiceover? The VO: 1-A." - The voice-over microphone.  In addition to pristine audio the VO: 1-A condenser mic comes with a hard & soft case, microphone cable, shock mount, and a one year warranty. Add a top-of-the-line pre-amplifier and analogue to digital converter like the Mic Port Pro 3.0* and you'll be creating magnificent voice recordings.
THE VoiceOver Microphone
Studio Condenser Microphone tailored to the unique needs of voice over recording
Foam-lined travel case and fleece-lined protective storage pouch
MXL quick mic clip & shock mount
Fifteen foot Marshall XLR microphone cable
1 YEAR WARRANTY & 30 DAY 'No Questions asked' refund policy
Gold sputtered diaphragm
Wiring by Mogami®
Voice-Over legend Harlan Hogan partnered with Marshall Electronics to create the MXL VO: 1-A Signature Series microphone, the first and only mic designed for voice over performers by a voice over performer.

The MXL VO: 1-A faithfully captures deep tones without sounding bassy and has a silky-smooth top end that is never harsh - a perfect sound palette for both male and female voice over performers. But every microphone will sound different on individual voices so we recommend you "audition" any microphone before deciding if it's your mic of choice so the VO: 1-A is sold with a unique 30 day no-questions-asked refund policy.
The VO: 1-A has a one year warranty, state of the art class A circuitry, balanced/transformerless output, and a gold sputtered diaphragm.
The VO: 1-A package includes everything you need to begin recording studio quality voice overs immediately!
The Voice Over Microphone made for Voice Over Performers
For an in depth review of the VO: 1-A Microphone including how it is optimized for voice read Steve Cunningham's article in Radio And Production magazine.
* All studio quality microphones require an Audio Interface to connect to your computer, tablet or smartphone.
Condenser microphones are used by recording engineers around the world for voice work and require a power source, digital converter and amplifier to capture the rich nuances of the human voice. We recommend the latest generation of the MicPort Pro trusted for superior sound quality for over 15 years.  Click image for more info and to order the MicPort Pro 3. Or
Click Here
Yes, you need a great pop filter for a great Mic!
Click image for more info and to order the VO: 1-A-PF Pop Filter made expressly for our VO: 1-A Voice Over Microphone. Or
Click Here